In Mumbai, the dabbawala is a person who boats masterminded snacks from bistros or private homes to men working in comfortable workplaces. The framework is eccentric and voluminous. The accomplishment rate is capable to such a degree, that universities and governments have sent viewers to examine the miracle.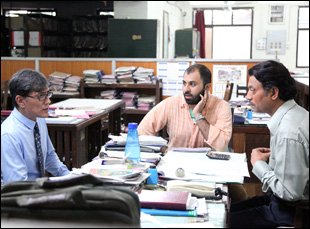 This is the foundation against which first-time feature writer official Ritesh Batra's The Lunchbox spreads out. Besides, the response has been overwhelmingly positive: the film has been screened at numerous festivals, won different distinctions and performed particularly well in art-house release in its own country. What groups are responding to, whether or not they get it or not, is a blend of record figuring and eager validity that results in a peculiar yet absolutely relatable sentimental story coordinated totally through letters and food.
Ila (Nimrat Kaur) is a charming energetic life partner and mother whose spouse Rajiv (Nakul Vaid) absolutely dismisses her and may, believe it or not, be driving an issue. On the hollered direction of neighbor Auntie Deshpande (Bharati Achrekar, heard at this point never watched), Ila prepares an especially delectable lunch for her buddy and packs it in a round and empty, masked Kelly green canvas pass on sack.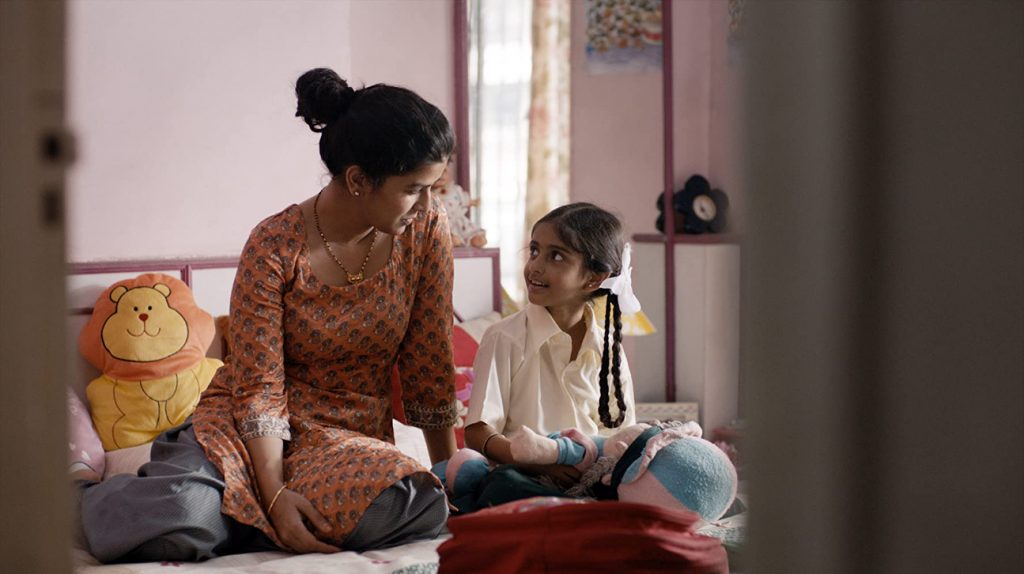 Shockingly, considering the viability of the dabbawala system, the lunch is wrongly passed on to Saajan Fernandes (veteran Irrfan Khan, from Life of Pi). He was a grim and unapproachable accountant who was going to leave following 35 years of gifted and clearly impalpable assistance. Exactly when it becomes clear Ila's better half got to be absolutely unappreciative whether or not he got the lunch, she encases a note offering thanks toward Saajan for eating the entire dinner.
As such beginnings turn into a movement of logically admission stall letters forward and backward between the pariahs, underscoring their smothered wants. This was exactly similar to the unimaginative thought of Mumbai's horde of mankind addressed by the jam-squeezed trains on which Saajan drives to and from his action. Ilya, on the other hand, scarcely ever departs their limited condominium. It's the misery of a disappearing past going toward the fear of a questionable future.
As time goes on, Saajan opens up to Shaikh, the gregarious youth set to replace him (Nawazuddin Siddiqui). This new relationship, therefore, urges him to reveal significantly a more noteworthy measure of his suppositions to Ila. Their equivalent tracks have all the earmarks of being meet, yet there's something different altogether to the story.
Batra's sharp screenplay creates its case slowly and methodically, playing the drudgery of Ila's single housework against the segregating quietness of Saajan's gigantic get-together office space which indeed is too big to compare to this. Their disheartening is underscored by Auntie's nonattendance from Ila's space, similarly as the evidently perky family turns over to the back road from Saajan's tranquil apartment suite.
Working in complete synchronization with cinematographer Michael Simmonds, Batra shut out these spaces as peppy analogies without making remarkable notification about them. The shows are all around fine, with Khan imbuing Saajan showing an unyieldingly dubious and hilarious tendency as relationship blossoms.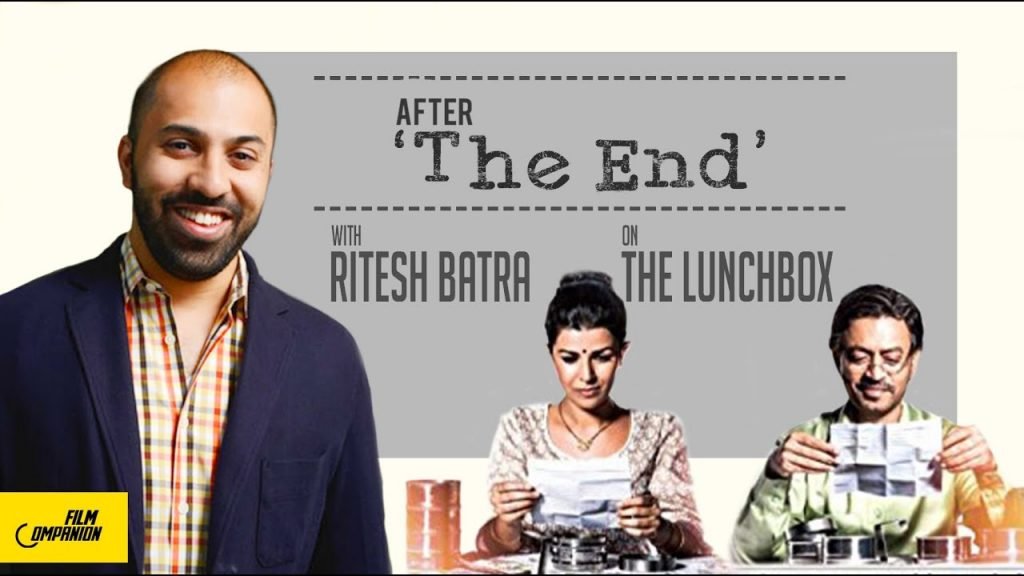 A wrong train can take you to the right station is a bit of shared knowledge repeated different times over in the movie, The Lunchbox. Considering this certain and satisfying feature film debut, Ritesh Batra is fit as a fiddle. There are a lot of minutes to cherish in The Lunchbox, and they're all little and moderately created. Those searching for romance will swoon with amuse as they find two forlorn individuals can figure out how to make things work. Indeed, even the coldhearted crowds would presumably need to make a decent attempt to seem unaffected.