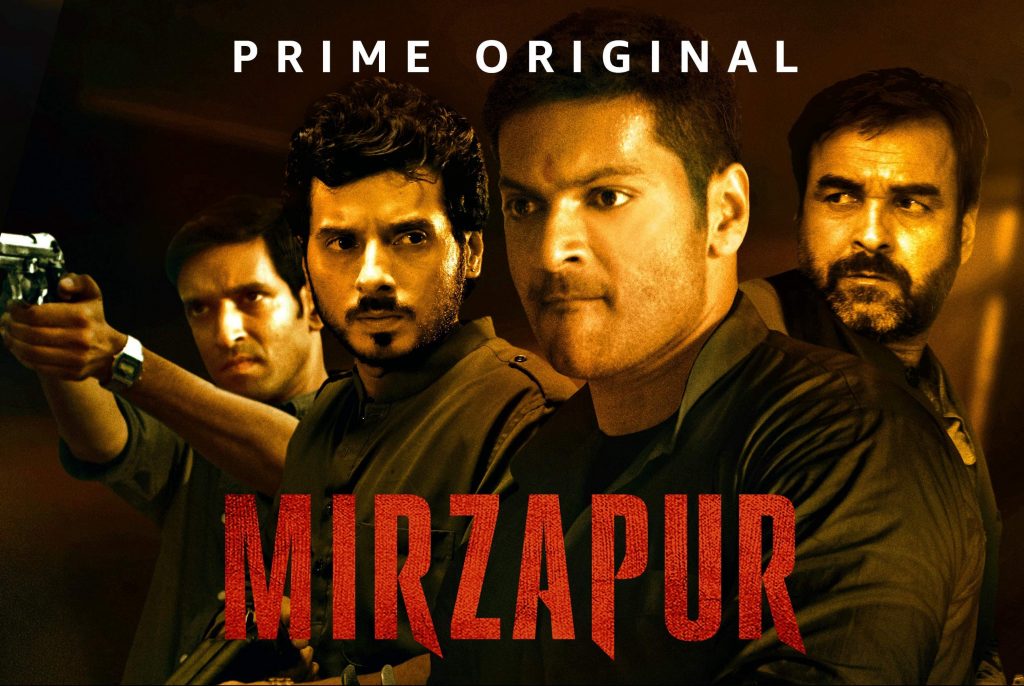 Mirzapur has been named the biggest gangsters drama in India. This dark, gritty web series is so on-the-spot, that we had all glued to the screens. Well, the show certainly deserves that kind of publicity as the story, the actors, the dialogues, it's all up to mark.
The entire presentation of the plot and dialogue is so compelling that just for a moment you would refuse to swing your eyes off the screen. This web series is a must-watch for anyone who loves a good thriller, from reality.
Apart from the amazing performance by the actors, Mirzapur's badass punchlines and dialogues are also something that caught the masses' attention.? Let's think about the most significant aspect of the show, The Dialogs. Dialogues are such shots one after another that you wouldn't even realize you've missed the best dialogue of the episode because it would draw your attention to another best dialogue.
You may have to pause at some moments to really enjoy every frame. So here I've mentioned some of Mirzapur 's wicked, gritty yet comical dialogues which will be your next obsession towards the show. Below are some of the best dialogues in Mirzapur that are so epic, you can't resist watching it all again.
Some Of The Badass Dialogues Of Mirzapur
Suru majburi mein kiye the?..Ab maza aa rahe hain? – Guddu Pandit
This Dialogue is delivered by one of the main characters Guddu Pandit. He was a normal boy living a normal life but the situations got so tangled that he had to use guns for protection of his loved ones. Soon after that as time passes he went into the dark side of the gangster?s life and also started enjoying that. He started all this due to pressure but after looking at the glorious life of gangsters, killing people after people he found his passion into all this situation. And stated this dialogue to his brother saying I love this life now and do not want to go back into normal life.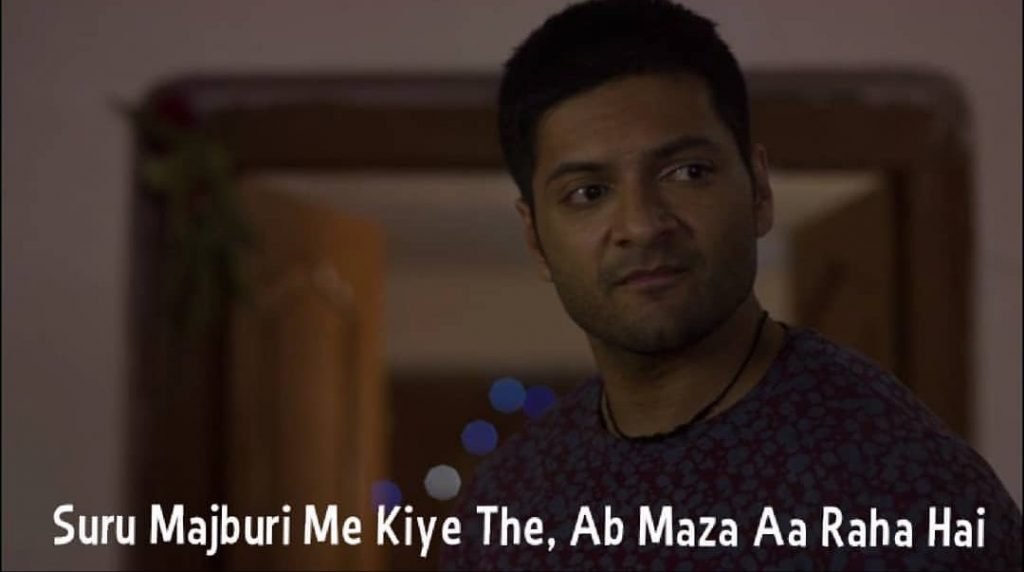 Neta banna hai toh gundey paalo. Gundey mat bano ? Kaleen Bhaiya
The Dialogue is delivered by Kaleen Bhaiya the most wanted gangster of the city Mirzapur. The part of the series when Guddu Pandit went to take some help from Kaleen Bhaiya to learn all the tricks and tips to became a successful gangster where Kaleen Bhaiya taught him many things. This Dialogue is one of those !! Kaleen Bhaiya told this to Guddu to teach him that If you want to be Biggest of them all than the trick is to make everyone work for us not to work for others.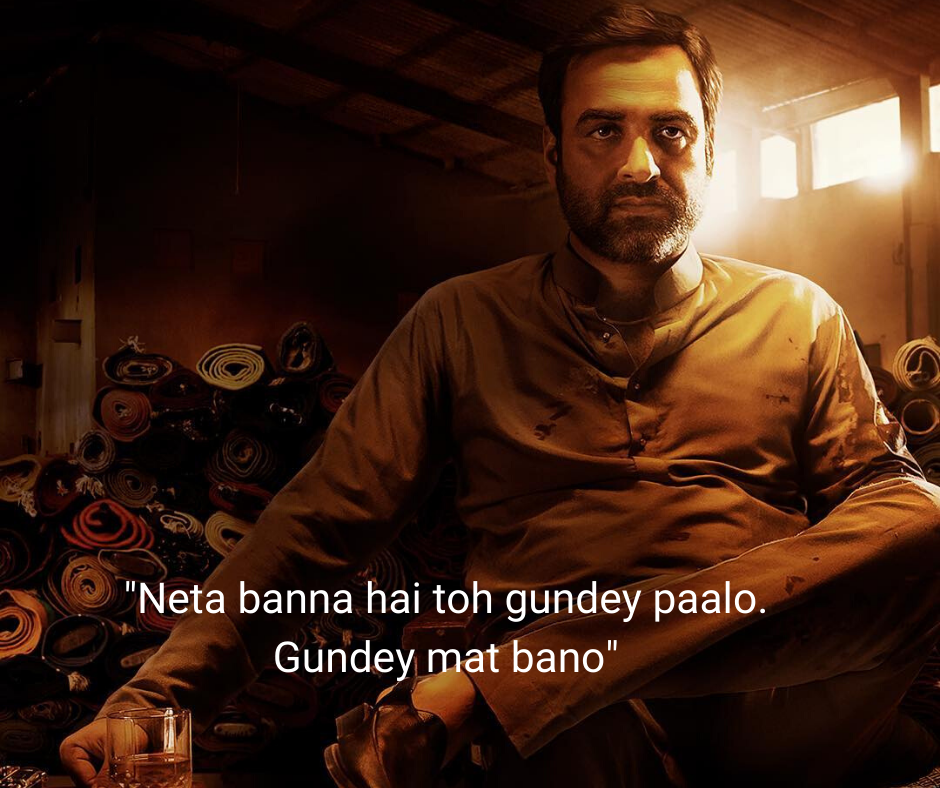 Ye madam ji sirf tabhi khayengi, jab ye date pe aayengi ? Bablu Pandit
The series is full of dramatic and badass dialogues but this one, in particular, is different from all. This dialogue is part of the romantic conversation between Bablu Pandit and Golu Gupta. Where Bablu Pandit is trying to convince Golu Gupta for a date and apologizing for his previous mistake. But Golu Gupta was not agreeing on that but she was very hungry. At that moment Bablu Pandit said to Golu that you will only eat when you will come for Date with me and accept my apology.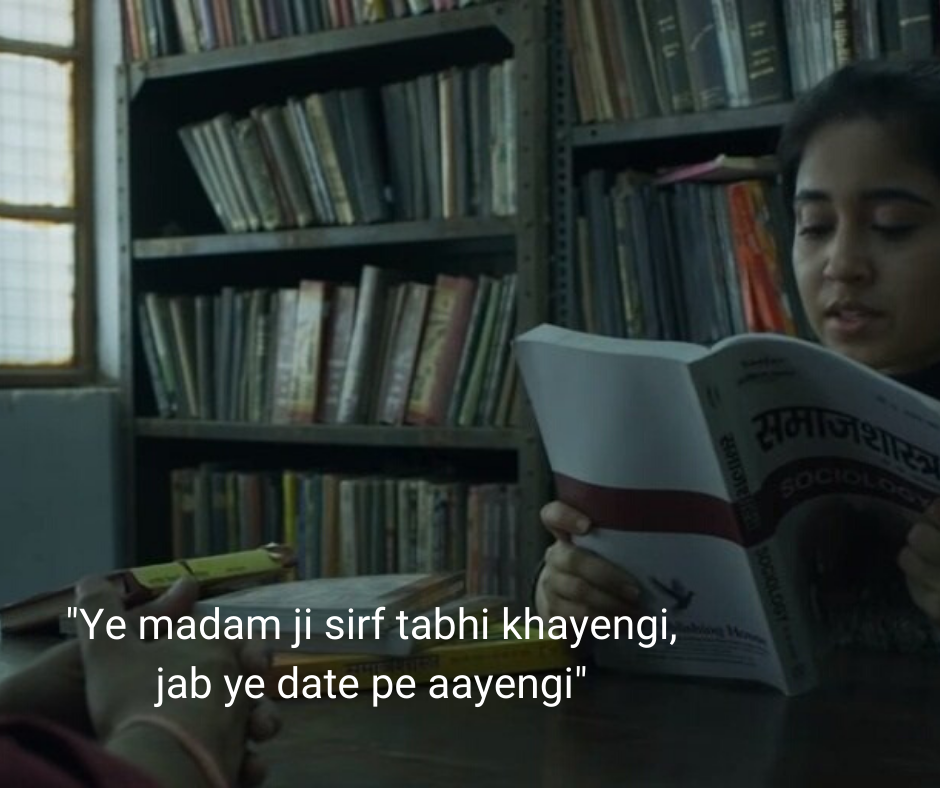 Kaleen Bhaiya!! King of Mirzapur… To BSDK hum honge Prince ? Munna Triphati
This Dialogue showcase the brat behaviour of Munna Tripathi. In this scenario, Munna Tripathi is telling his friend that he is the boss of Mirzapur and he owns it. And explains his theory saying that if his father is the king( Gangster) of Mirzapur so he is the only hierarchy of Mirzapur making him the Prince and the future King of Mirzapur.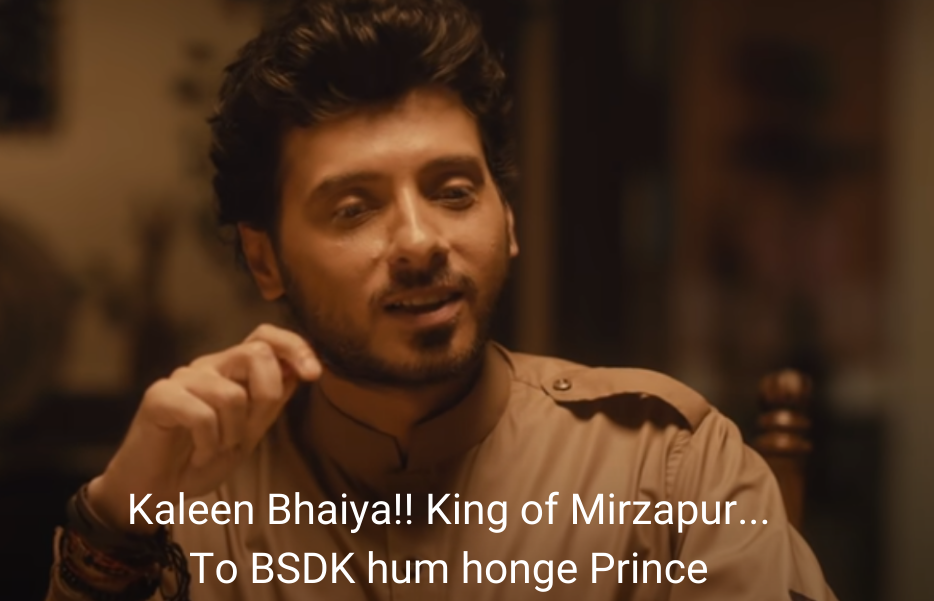 Chu**iya hai yeh IMPORTANT Nahi hai, Humara LADKA hai yeh IMPORTANT hai !! – Kaleen Bhaiya.
Here the Kaleen Bhaiya is trying to cover his son?s mistake and asking his helping hands from higher posts to help him. Where one of his team members states that his son is a master of foolish activities and he is an idiot. In reply, Kaleen Bhaiya says that it does not matter how foolish or idiot he is !! What matters is that he is my son.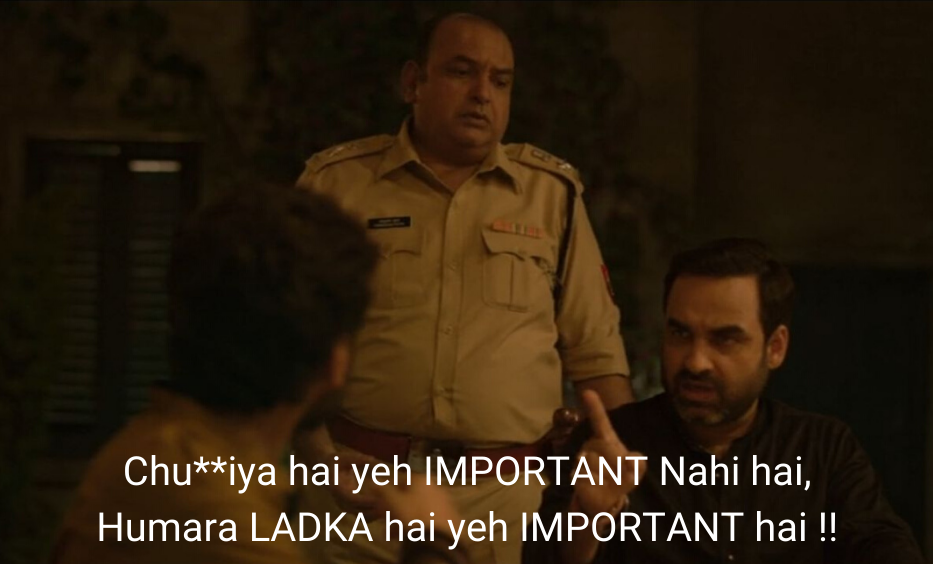 The dialogues above are the best Mirzapur dialogues in Hindi, these statements are the best for your status, and they can be used among friends. These dialogues on the Mirzapur are catchy and impressive to use. Mirzapur?s another season expected to be released by 2020. We hope that will be equally captivating.